Filed Under Apple on 2008-07-26, 22:49
So I took a couple photos as we walked around Monterey this afternoon with my new 3g iPhone. It seemed like I got some nice quality shots with the 2mp camera as far as I could tell when looking at them on the device. I downloaded Shozu, an app that looked really promising as far as features go. In short it interfaces with a number of sites and allows you to upload photos and browse the sites from a streamlined interface. I installed this free software so I could upload photos to Flickr from the car.
It kind of worked. My photos are indeed on Flickr, but not exactly as I expected. First off, I had to upload some images twice before they would show on my Flickr stream even though Shozu said they uploaded fine. Then I go to check to see how close to our actual location the iPhone was able to geotag the photos. There were no geotags. Hmm, ok maybe the gps wasn't able to get a strong signal on a clear day, by the beach, while we were outside for an hour. But why doesn't it have any other exif data? Also, why didn't it upload a full size 1600×1200 image? A 2mp camera is worthless if my photos are sent in 640×480 resolutions.
At first I thought all of this was Shozu's fault, but then I tried emailing a photo to Flickr and saw that it was posted without exif data, meaning no geotagging. At least it got posted in 800×600 though. It's still not the full 1600×1200, but it's a step in the right direction. But this doesn't mean Shozu is off the hook. Shozu did something I think really sucks. They added their own tagline to my photo description without asking, plus they tagged my photo with "Shozu". The lower resolution, auto-tagging, and photo description spamming means I'll be uploading my photos to Flickr via email or a better app in the future.
All in all, I'm very disappointed in how the iPhone handles sending images. What point is there in geotagging photos if that info (along with all the other exif data) is stripped out when you send them? And why can't I send a full resolution photo? Limited to only one photo attached to an email? Oh, and one last thing.. Apple, why the hell do you keep correcting exif to "exit". Exif is a completely valid word in the realm of cameras. I wish you would let me add words to the autocorrect bug feature. iPhone for the fail when it comes to mobile uploading of photos.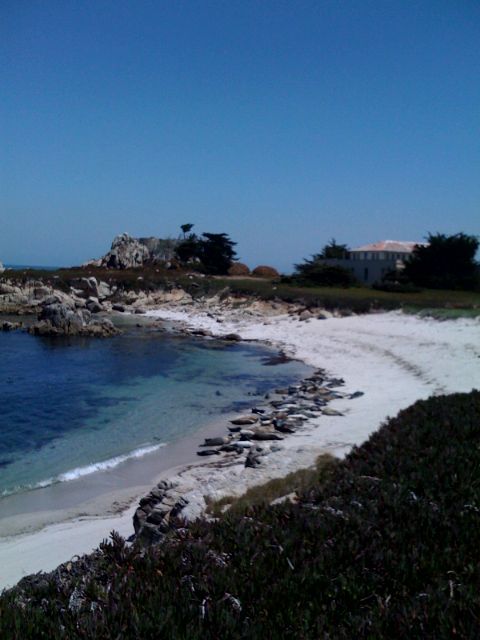 Tagged: Apple - Bad, Flickr, geotagging, iPhone, Photos
Comments