Filed Under Funny, Movies and Music, SF Bay Area, Video on 2009-05-12, 16:42
Ever wondered what it would be like if a gigantic shark and a humongous octopus battled it out in the waters of the San Francisco Bay? Neither have I, but after seeing the trailer I couldn't resist pre-ordering Mega Shark vs. Giant Octopus, the straight-to-DVD-movie with Debbie Gibson. It's a flick from The Asylum, a company with a large amount of movies with strangely familiar titles.
Wondering how big "Mega" is? Here's a still from the movie of Mega Shark attacking the Golden Gate Bridge.  Needless to say our favorite Bay Area shark is put to shame.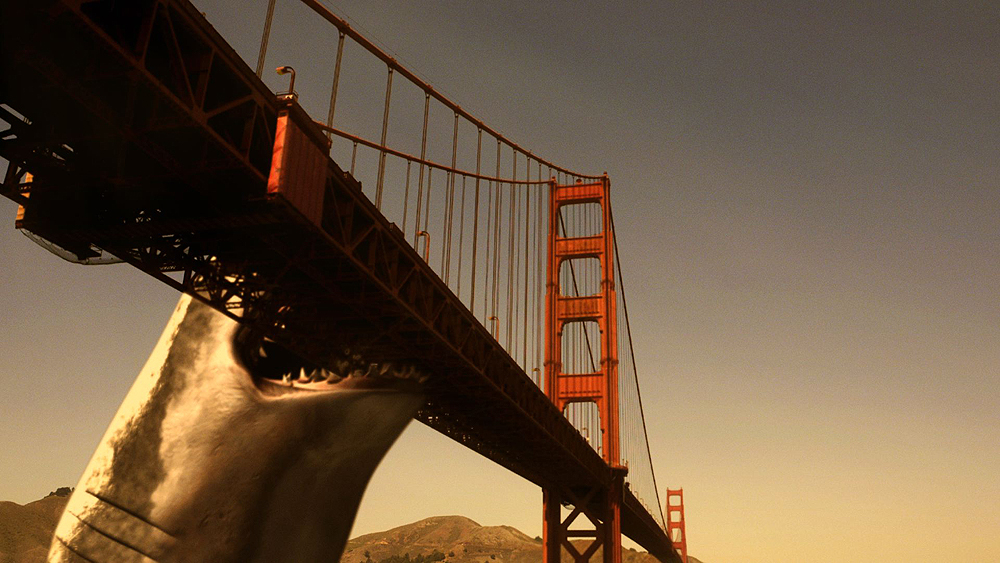 Comments