Filed Under Funny, Video | 2010-02-13, 21:01
It was only a matter of time, right? Pool Worldwide, a creative agency, takes us into the lives of some die-hard "Live Avatar Role Players" from Hometree, Wisconsin in this short documentary.
via Danger Ranger
Filed Under Funny, Video | 2009-11-02, 15:25
Filed Under Funny, Geek, Video | 2009-07-24, 22:22
This song by Dale Chase is spot-on:

The first hint that my own "coder girl" and I would be good together? Seeing O'Reilly books on her bedroom shelf.
Of course I'd be remiss to not point you to the Girl at the Video Game store video from G4's Attack of the Show to supplement the above:

Filed Under Events, Funny, Websites | 2009-05-14, 14:01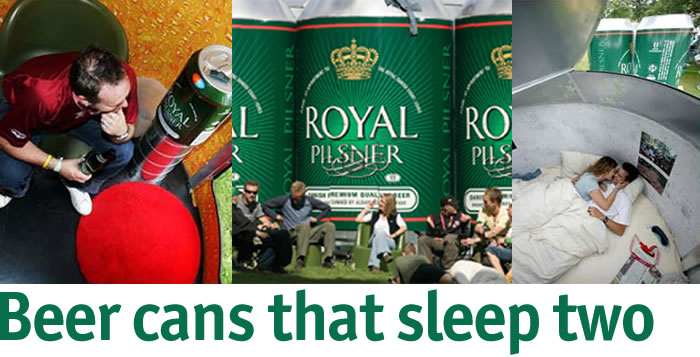 With large multi-day festivals one of the problems is where everyone goes to sleep at the end of the night!  Sometimes the festivals are located near hotels, but a lot of the time you'll find a sea of tents housing everyone.  But the organizers of Smukfest, a large music festival in Denmark, hit upon a novel idea: after spending all day drinking beer, why not sleep in a can?
The giant cans (11.5 feet high and 7.2 feet in diameter) are dubbed "Can Sleeps" and have a lockable door, a refrigerator and a roof that opens for light and air.  Inside you'll find all the comforts of home, a refrigerator (can shaped of course), tables, chairs, mirrors, shelves, etc.  The bed itself is lofted and comfortable large enough to sleep two adults.  All of the furniture is of course from a nearby neighbor, the Swedish Ikea.  Currently Royal Unibrew has a contract on them, but in the future I'm sure more brands will start jumping on the wagon.  It's a wonderfully unique approach and I can't wait to see them when we take Dance Dance Immolation to Denmark for this year's Smukfest.  And yes, they do come in six packs.
Thanks to Springwise for some translation.

Filed Under Funny, Movies and Music, SF Bay Area, Video | 2009-05-12, 16:42
Ever wondered what it would be like if a gigantic shark and a humongous octopus battled it out in the waters of the San Francisco Bay? Neither have I, but after seeing the trailer I couldn't resist pre-ordering Mega Shark vs. Giant Octopus, the straight-to-DVD-movie with Debbie Gibson. It's a flick from The Asylum, a company with a large amount of movies with strangely familiar titles.
Wondering how big "Mega" is? Here's a still from the movie of Mega Shark attacking the Golden Gate Bridge.  Needless to say our favorite Bay Area shark is put to shame.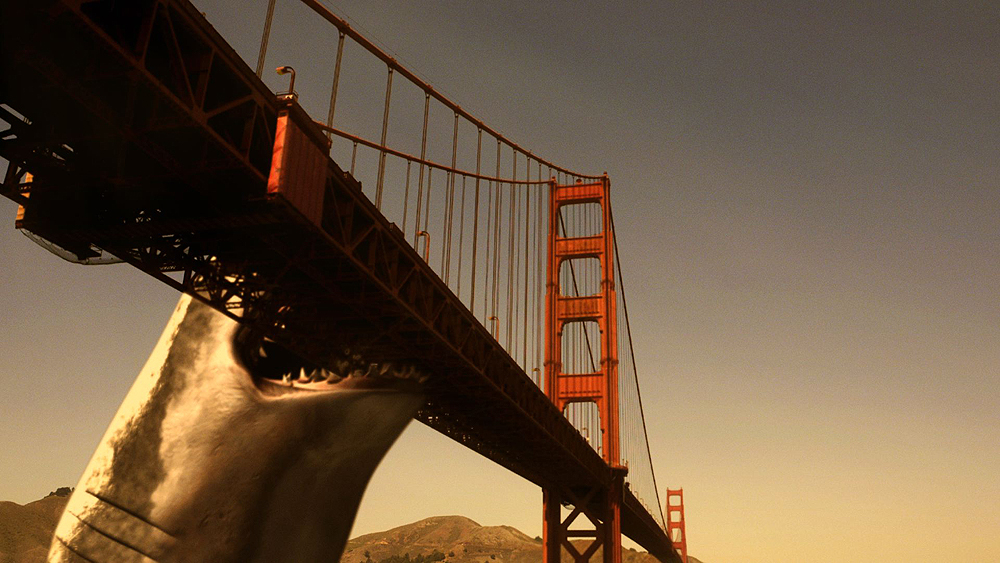 Filed Under Funny, Video | 2009-05-07, 18:59
I can't wait for the My Little Pony Live Action movie to come out.
via Rubin of course
Filed Under Funny, Video | 2008-11-20, 18:31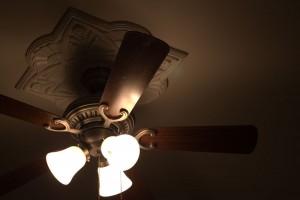 I'm not sure how I stumbled across this, but I've discovered a trove of "ceiling fan meets head" videos on YouTube. I'm not sure what it means, but the very fact that these are not isolated clips implies something is going on across the world. It's not just one country, or one age group. Although it does seem to be primarily male participants. Can anyone explain this? I guess the more times you do it, the more it seems like a good idea?
You know that time that you were going to use to go and do something productive? Prepare to waste it:
1. "Put yer 'ead in it!"
2. Why is he still smiling?
3. "Go go power rangers!!"
4. Born to be wild
5. "Bah bah bah bah"
6. "Doitagaindoitagain"
7. You're doing it wrong
8. A Coca-Cola fan?!
9. Gotta love shields
10. Steve-O shows how it's done
Filed Under Funny, Twitter | 2008-11-10, 14:35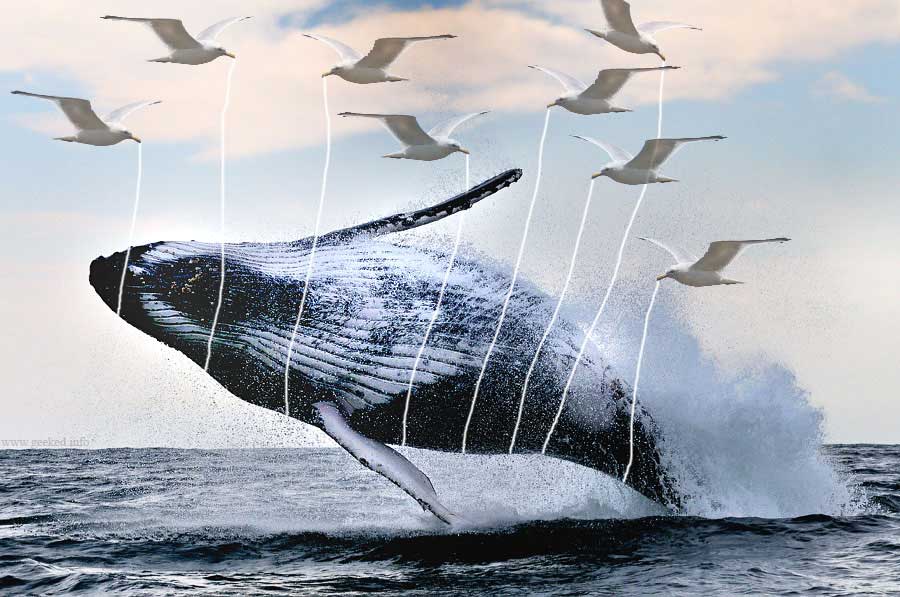 I threw together this image even though we see less and less of the Fail Whale these days. (Thanks @netik and crew!) Hopefully our friend will some day be as rare as the chance of seeing the above.
Sources:
Seagulls from: http://www.flickr.com/photos/pkeleher/1363971024/
Whale from: http://pats0n.livejournal.com/
Filed Under Funny, Video | 2008-09-07, 22:00
I usually resist posting funny YouTube videos, but I figured this one might have some more widespread appeal since everyone knows my obsession with domain names (230+ and counting). Oops, just registered another one thanks to Rubin
Filed Under Funny, Geek, Pranks | 2008-08-12, 19:19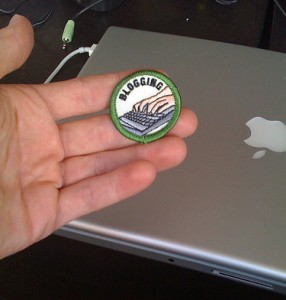 I got my Blogging Merit Badge in the mail today! Being an Eagle Scout (explains the attraction to fire art, eh?) and a longtime blogger from before the ugly word was even coined, I knew I needed this merit badge as soon as I saw it on Boy Scout Store. They've got a whole section dedicated to "spoof" merit badges with some real good ones in there. I grabbed the only one they had left of the blogger badges, and a couple others to hand out to friends at appropriate times in the future. It's a good joke patch, but how long before it becomes an actual Boy Scout merit badge? Right there alongside "Citizenship in the Internet"! Now where's my sash? It's time to bust out those Sewing merit badge skills.